A direct debit company can help you manage your customer base and sign up process, relieving the stress of having to chase down invoices. There are a number of specialist companies to choose from so we've provided you with our top 10 ranked in order of Trustpilot score.
Considerations when choosing a direct debit company
There are many companies that offer direct debit services for small businesses. So with so many to choose from, how can you know which is right for your business?
First of all, consider a company's experience and reputation - some have decades of experience, while others are modern companies offering something fresh. It's also good to consider how many different channels you can sign up payers with, as well as how secure, safe and modern the company's systems are. It's also good to consider their Bacs inspection audit score, Trustpilot score and fee structure.
UK Direct debit providers
Here are our top 10 direct debit companies, click on them for more information, or scroll down to see them in order of Trustpilot rating:
Every care has been taken to provide accurate info on each direct debit company. All facts and stats are right (according to the public websites) as of 1st January 2020.
Borrow £1,000 - £200,000 for cash flow, stock or investments. Fast and fair decisions.
Get approved for free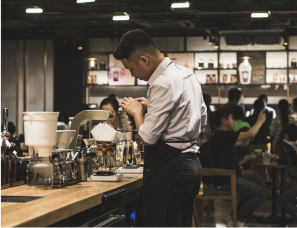 1. SmartDebit
Some of the company's features:
Excellent customer service and Trustpilot score
Flexible and tailored solutions
Reliable and efficient payment processing
Range of secure and safe services to choose from
Simple pricing structure
Offer cheque processing and online payments
SmartDebit is one of the UK's leading direct debit provider, offering a wide range of services, flexibility and the possibility of a tailored service. It has an award-winning customer service team and a high Trustpilot score, as well as nearly 20 years of experience in creating payment solutions for small and large businesses.
The company's three direct debit products are Bureau, Managed and SEPA. The Bureau Service is designed for larger organisations that already have a BACS Service User Number (SUN), which banks consider issuing around the £1M turnover level. The Managed direct debit service is available to organisations of all sizes and SmartDebit manage the process for you. The SEPA service is for regular recurring payments. The company also offers cheque processing and can provide online payment services as well.
2. GoCardless
Some of the company's features:
No setup costs or hidden fees
Simple and easy direct debit, recurring payments and invoice services
Quick, one time setup and no contract
Flexible payment collection dates
Start taking payments on the same day
Excellent developer tools and leading accountancy software
GoCardless is a fin-tech that can be linked to your current invoice software and allows you to automatically collects funds on a date of your choice. They offer a simple and easy-to-use service for managing your cash flow and payments that takes the pain out of chasing customers or suppliers for payments. It may be a new company, but it has already built up a strong reputation with its flexible and convenient services.
There is no setup fee and the services help businesses to gain greater control of their cash flow, while avoiding late payments. As a small business, you can set up a direct debit agreement with your customers so that your invoices get paid on time. You can also make one-off or recurring payments of different amounts.
3. Eazy Collect
Some of the company's features:
Set up direct debits through a variety of methods
A highly secure payment system
Allows you to set up flexible payment schedules
Low cost payment solution
Start accepting direct debit payments within a week
One of the stand-out features of Eazy Collect is that it allows you to set up direct debit payments easily via a number of channels, such as over the phone, online, via apps, through a web form and through your own CRM system. The company's low-cost solution also allows you to set up recurring or variable payment amounts on the payment date.
4. Debit Finance Collections
Some of the company's features:
Transparent service with clear costs and no hidden extras
Large company working globally
Customer analytics and reporting facilities
Fully manages the service and uses the latest technology
Debt Finance Collections (DFC) are part of the Transaction Services Group (TSG), a leading international revenue management solutions provider. Their direct debit service allows you to get greater insight into your customers, as it provides customer analytical data and reporting facilities. DFC promises no hidden costs and a clear pricing structure. However they are only rated 'average' on Trustpilot.
5. London & Zurich
Some of the company's features:
One of the most trusted names in the industry
Help businesses to access direct debits and BACS systems
Set up customers over the phone, online, via their TV, or mobile app
Competitive Pricing
Customer-centric approach
Simple, convenient and secure
London & Zurich is a trusted name in direct debit payments with two decades of industry expertise. The company says it specialises in providing direct debit and card payment collection services to all kinds of organisations which can be tailored to suit your business. Their direct debit service is simple and convenient can be set up face-to-face, over the phone, online, or or by mobile app. They offer managed or facilitated services that you can access and manage through their secure online portal.
6. Vindicia
Some of the company's features:
Complete subscription management service
Services to help you grow your business
Special service for recovering failed payments
Provides business support and blogs
Vindicia specialises in subscription services where the customer is billed on a monthly basis for a product. For example Vimeo's monthly subscription is managed by Vindicia. They support the entire subscription lifecycle, from customer acquisition and recurring billing, to customer retention and business growth.
The company helps you to grow your business by allowing you to run campaigns, promotions and loyalty programmes to encourage more signups. Their three solutions are Cashbox, Select, and Trial, which is free.
7. Eazipay
Some of the company's features:
Easy to set up and manage
Flexible and has the ability to change payments easily
Helps small businesses to access services
As its name suggests, Eazipay offer a direct debit service that is easy to set up and manage. Once you've set it up, the company takes care of the process for you, collecting payments and paying them into your account. The company can also help small businesses who can't access direct debit services directly from the banks. In addition, the service is flexible and enables you to change the payment easily.
8. FastPay
Some of the company's features:
Well established and experienced company
Specialise in direct debits
Flexible and managed service
Excellent customer service
No monthly fee and transparent pricing
With over ten year's experience and a strong reputation, FastPay works with businesses of all sizes to manage their direct debits. The company specialises in direct debits and clients include high street banks, national newspapers, the NHS, energy companies and Premier League football clubs. There are two main packages: a Managed service for SMEs and a Bureau service for high-volume merchants.
9. Clear direct debit
Some of the company's features:
Bacs approved bureau
Bacs accredited training provider
Consultancy services
Clear Direct Debit is the only direct debit collection solution that started as a Bacs Accredited training provider. According to its website, it gets most of its business by word of mouth and recommendation. The company not only provides direct debit processing services, but also training and consultancy.
10. AccessPay
Some of the company's features:
A fixed annual fee
No setup or transaction fees
An integrated cloud system for setting up direct debit payments
Has an intuitive dashboard
AccessPay doesn't charge any setup or transaction fees, but, unlike other companies, you pay a fixed annual fee. This is on a one year rolling contract and can include free upgrades. The company offers a cost effective and easy-to-use service that allows customers to gain more control over cashflow by setting the collection amounts and times.
The choice of direct debit for small business can be overwhelming and there are a number of specialist companies to choose to work with. But it's worth putting in the effort to find the most suitable direct debit company for your business. Once you have, you can gain greater control over your cash flow process and ultimately move your business forward.
Abby Young-Powell is an award winning writer, reporter and editor. Having worked for The Guardian for over six years, she began her freelance career writing on subjects such as tech, women's rights, education and social justice. She has also written The Telegraph, Huffington Post, The London Evening Standard and The Independent.
Article updated on:
1 January 2020