A business loan that
mirrors

your turnover

The loan where repayments are a percentage of your monthly sales with no interest to pay, just a fixed fee.

Don't worry, it won't affect your credit score
With iwoca's reasonable rates and amazing staff, we were able to quickly obtain a loan to purchase equipment before our grand opening
Cecilia Downer
It's 3 simple steps
Link your bank in seconds No paperwork, no faff, simply link your bank account, and we'll do the rest. We will get back to you within 24 hours.
Choose your repayment You decide what percentage of your revenue to repay each month, and we'll take it automatically.
Money in the bank in minutes Once you're approved, you can take the money the same day.
Dont worry, it won't affect your credit score.
Low sales?

No worries.
A quiet month, seasonal shift? If sales slow down, so will your repayments. Because this loan breathes with your business, you'll make up any lost ground as you get back on track*.
*Minimum performance requirements to be met every three months
100% regulated Open Banking
Repay based on future sales with
Open Banking
To apply for the Revenue Based Loan, you will need to share your bank data through Open Banking* - which is safe, secure & straightforward.
No need to compile statements

No need to share your password
Don't worry, it won't affect your credit score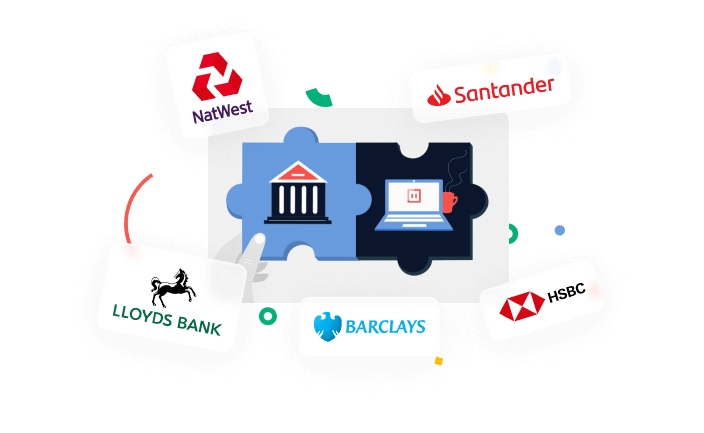 Who is eligible
3 months+ trading
Your business needs to have been trading for at least the last 3 months.
---
£1k+ monthly card sales
You need to be generating at least £1,000 of monthly sales combined through card and online purchases.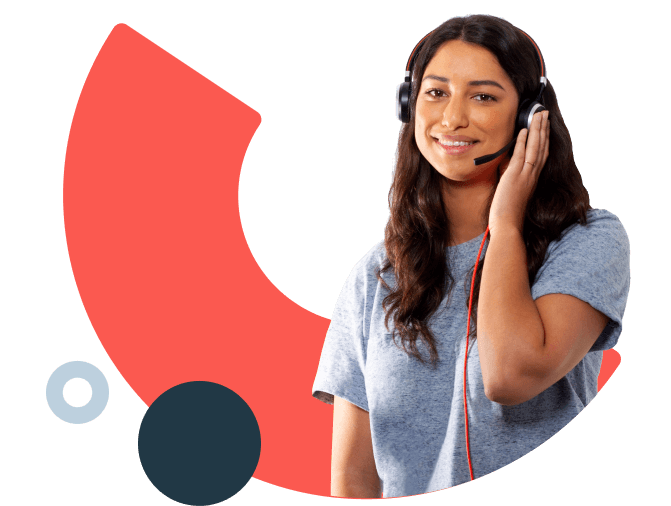 Questions?
We're here to help
Small business loans are all we do, so you'll get straight through to someone who can help, like Lisa – we're not fans of hold music. Call us from Monday to Friday (9 am - 6 pm). We accept applications over the phone.
All about our Revenue Based Loan
Here are some questions our customers ask.
Our Revenue Based Loan starts at £1,000 and go up to £50,000, and we'll lend up to two times your monthly revenue. You can have different revenue streams at once, like e-commerce, card processors or platforms.
There's no paperwork or long processes with a Revenue Based Loan. Just link your bank account with Open Banking – we'll take a look at your revenue and get back to you within 24 hours.
There isn't one. Instead, you'll pay a fixed amount upfront – so from start to finish, you'll be clear on what your Revenue Based Loan costs (typically between 6-12%). Here's an example:
Amount: £50,000 Fixed fee: 12% Total Cost: £56,000
You'll repay monthly: lower repayments in slow months, higher repayments in busy months. We use the information from each month's statements to calculate the monthly repayment amount based on your chosen repayment percentage (up to 25%).
If you take card payments (or any kind of revenue online), Revenue Based Loan could work for you – and it's particularly useful if you're in eCommerce, retail or hospitality.
We accept any type of company, including sole traders. You need to have been trading for at least three months, make at least £1000 a month in revenue and have access to online banking with Barclays, HSBC, Lloyds, Natwest, or Santander.
We cover most revenue streams. Here are some well-known eCommerce names- like Amazon, eBay, Shopify or Etsy. Or perhaps you make sales using card processors like Stripe, FDMS, Barclaycard, Elavon, Worldpay, Square, or PayPal, and if you sell on platforms like Deliveroo, UberEats or JustEat, we've got you covered.
Open banking has been designed with security at its heart – here's how:
Bank-level security – open banking uses rigorously tested software and security systems. You'll never be asked to give access to your bank login details or password to anyone other than your own bank or building society.
It's regulated – only apps and websites regulated by the FCA or European equivalent can enrol in the open banking Directory.
You're in charge – you choose when, and for how long, you give access to your data.
Extra protection – your bank or building society will pay your money back if fraudulent payments are made. You're also protected by data protection laws and the Financial Ombudsman Service
See our reviews on Trustpilot
Don't just take our word for it
Revenue Based Loan
Iwoca. Great facility for businesses. Revenue based loan. helped us grow our business. Now using the facility for a second time Customer service is no 1. always someone available to answer youre call within a few rings. Online portal very easy to use and montor your payments and balance etc.